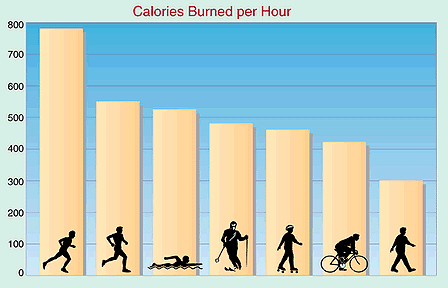 Exercise in the morning will raise your metabolism for the entire day make you feel more alive and awake. Also being fitter and toned means you will generally be more interested in being active. Try and do about 60 mins a day. You can break this down into 3x20min lots or however you want. Make sure you give yourself the weekend off and just generally be more active on those days (ie go tramping, walking the dog, cleaning the car etc).
Dont just do exercise in a gym, but try to take up some sports or make it part of your daily life (ie. going tramping on the weekend or playing a game of soccer with the family on the weekend).
The best way to choose things are by looking at what you did as a teenager, find what you loved or were good at and give that a go.
As for going to the gym, i cannot stress how much difference it makes. Lift weights – there will be a gym instructor who will show you what to do and when.
Ladies – you will NOT look like the terminator(see this article why not), females just dont get that big without a LOT of work. And to be honest, even if you did look like that, its a lot easier to get rid of muscle than fat 🙂
1kg of muscle burns 100 calories per day compared to 1kg of fat which burns 4. So by creating muscle you will lose even more weight faster, not to mention feel better for it.
When creating muscle you need to eat about 1-2g protein at least per kg of lean mass you have. So try to keep it about 100g.
Good sources of protien are Milk, Eggs, Meats etc.
Again, fitday can keep track of all this for you easily. If you have any trouble then try a Horleys Carbless Protein bar after a workout. It looks and tastes like chocolate 🙂
20 mins of the following burns …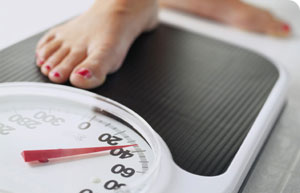 Bicycling – Actual 300-400 calories
Squash – 300-400 calories
Running – 5-6 mph 300-350 calories
Swimming laps – 350 calories
Bicycling – Stationary 250-300 calories
Stair climber – 200-250 calories
Aerobics – 200-250 calories
Walking briskly – 150-180 calories <- this means breaking a sweat, not a sunday walk guys 🙂