There is much debate over 'negative' calories. I have included this page purely because these foods should be eaten with any diet – no matter what the truth is !
Theory
All foods have some calories. No food is actually "negative calorie" food. But the overall effect of certain foods in our body is that of "negative calories". Negative calorie foods are foods, which use more calories to digest than the calories the foods actually contain! Calories from these foods are much harder for the body to breakdown and process. In other words, the body has to work harder in order to extract calories from these foods. This gives these foods a tremendous natural fat-burning advantage, and are also known as fat burning foods.
A piece of dessert consisting of 400 calories may require only 150 calories to be digested by our body, resulting in a net gain of 250 calories which is added to our body fat! According to this theory, for example, if you eat 100 calories of a food that requires 150 calories to digest, then you've burnt an additional 50 calories simply by eating that food. Typically, a 25 calorie piece of broccoli (100 gram) requires 80 calories to digest, resulting in a net loss of 55 calories from the body fat. Thus, the more you eat, the more you lose weight.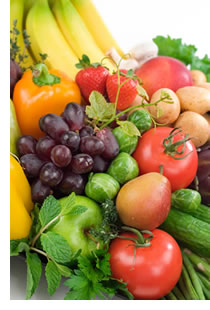 Vegetables
Asparagus
Fennel
*
Aubergine
*
Gourd
*
Broccoli
Leek
Cabbage
*
Lettuce
*
Carrots
Marrow
*
Cauliflower
Peppers
Celery
*
Radish
*
Chicory
*
Spinach
Cress
*
Tomato
*
Cucumber
*
Turnip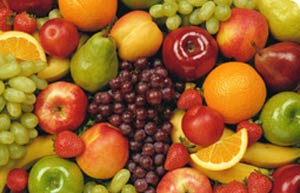 Fruit
Apricot
Mandarin orange
Blackberry
*
Melon Canteloupe
*
Blackcurrant
Peaches
Clementines
Plums
Damsons
Raspberry
*
Grapefruit
Rhubarb
**
Guava
*
Strawberry
Honeydew Melon
Tangerine
Lemon
*
Watermelon
* indicates very good negative calorie food
** Indicates excellent negative calories but stewed without added sugar
Have a look at this page for some more information on the other side of the argument.
http://www.healthrecipes.com/negative_calorie_foods.htm
http://myweb.cableone.net/kkelly/articles/catabolic.html
http://www.vanderbilt.edu/AnS/psychology/health_psychology/catabolic.htm
If nothing else – they are very healthy to eat, but make sure you always include some form of protien and calcium in your diet every day as well.
Tags: calories, diet, negative, vegetables